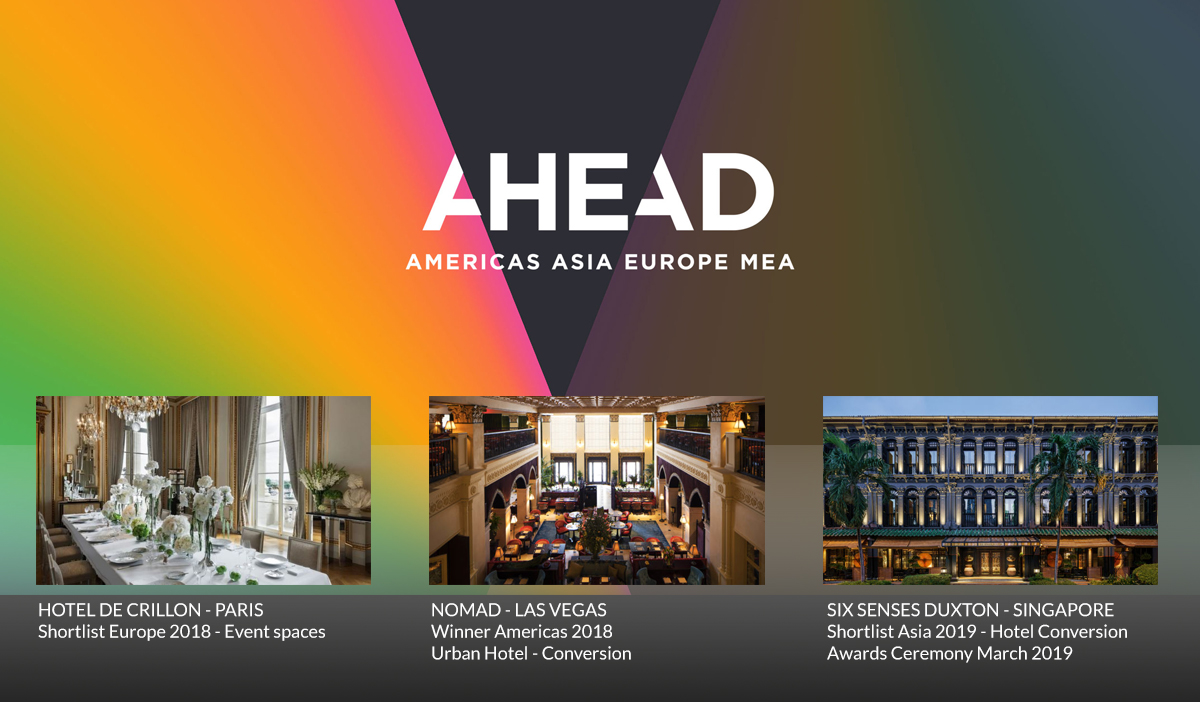 Inaugurated in January 2018, it immediately made a name for itself, not only in the hearts of travellers, but also in luxury hospitality experts. We are talking about the NoMad Hotel in Las Vegas, winner of the Ahead Award 2018 in the Urban Hotel – conversions category.
The building, dating back to 1923, was restored under the careful direction of French designer Jacques Garcia whose artistic sensibility emerges in every aspect: permeated by a refined neoclassical 20s atmosphere, the hotel seems to come straight out of an old Hollywood scene. To make the most of this grandeur, Garcia relied on – here as in the other NoMad hotels in New York and Los Angeles – the unmistakable taste of the light points designed by Zonca Lighting.
The Ahead Awards for the Italian brand, famous throughout the world for luxury lighting, do not end here. Another project by Zonca Lighting was shortlisted in 2018 in Europe: the wonderful Hotel de Crillon reopened in 2017 in Place de la Concorde in Paris after four years of careful restoration.
In March 2019, the winners of the Asia sector will be selected and here too there may well be great satisfactions for Zonca Lighting from the Six Senses Duxton in Singapore, a project developed by Anouska Hempel with Zonca's contribution for the lighting, which was shortlisted in the "Hotel Conversion" category.