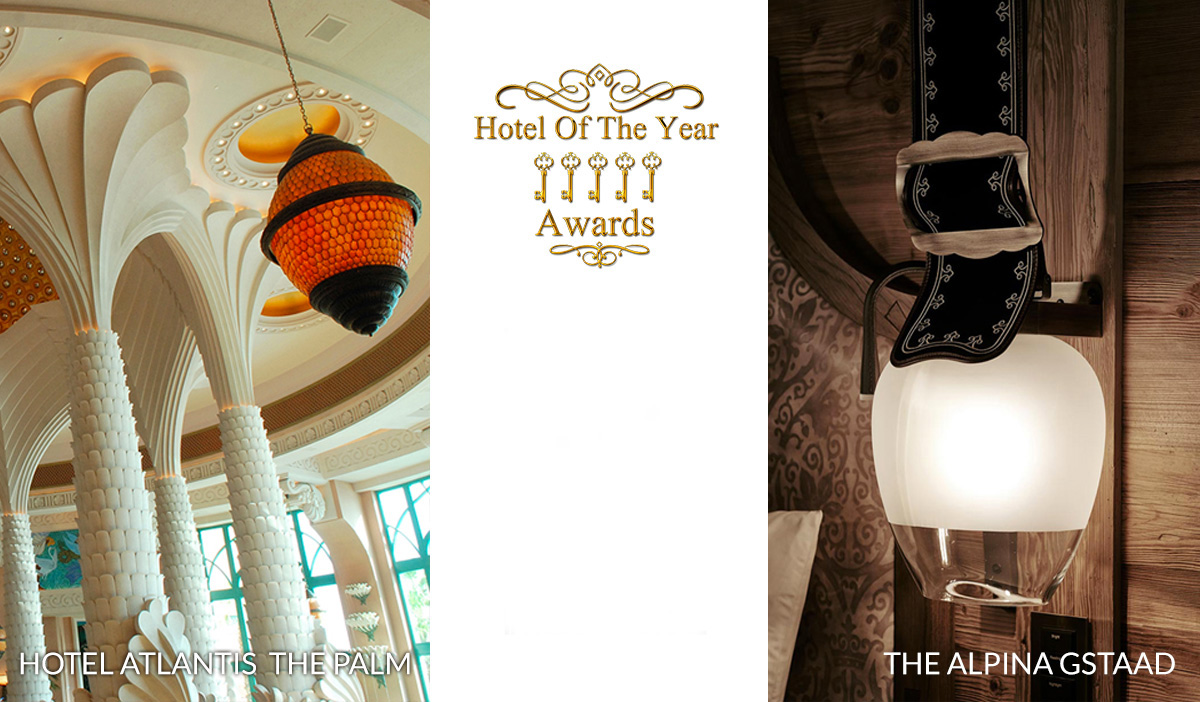 What is the best luxury hotel of 2019?
To answer, let us examine one of the most prestigious prizes awarded in the field of hotel hospitality: 'Hotel of the year Awards' has compiled the top 100 which includes the best facilities of the entire planet.
At the top of the list, with three special awards, towers the Atlantis The Palm of Dubai, which in addition to winning the award for best luxury hotel in the world, it also won the best family luxury hotel. That's not all: the best luxury suite in the world is still at the Atlantis The Palm and is the Royal Suite.
A success that does not surprise Zonca Lighting: the Italian company has in fact created for the luxurious resort a lighting project that transcends reality, accompanying guests and visitors into a very special experience that references the marine environment in every detail.
From the ocean floor to high mountains, 'Hotel of the year Awards' places in 22nd place another facility illuminated by Zonca Lighting: The Alpina Gstaad, a fascinating 5-star hotel nestled in the Swiss Alps.
Atlantis The Palm and The Alpina Gstaad: two distant hotels in concept, hospitality, and style, but united by the same thread of light, the one with the unmistakable brand of Zonca Lighting.