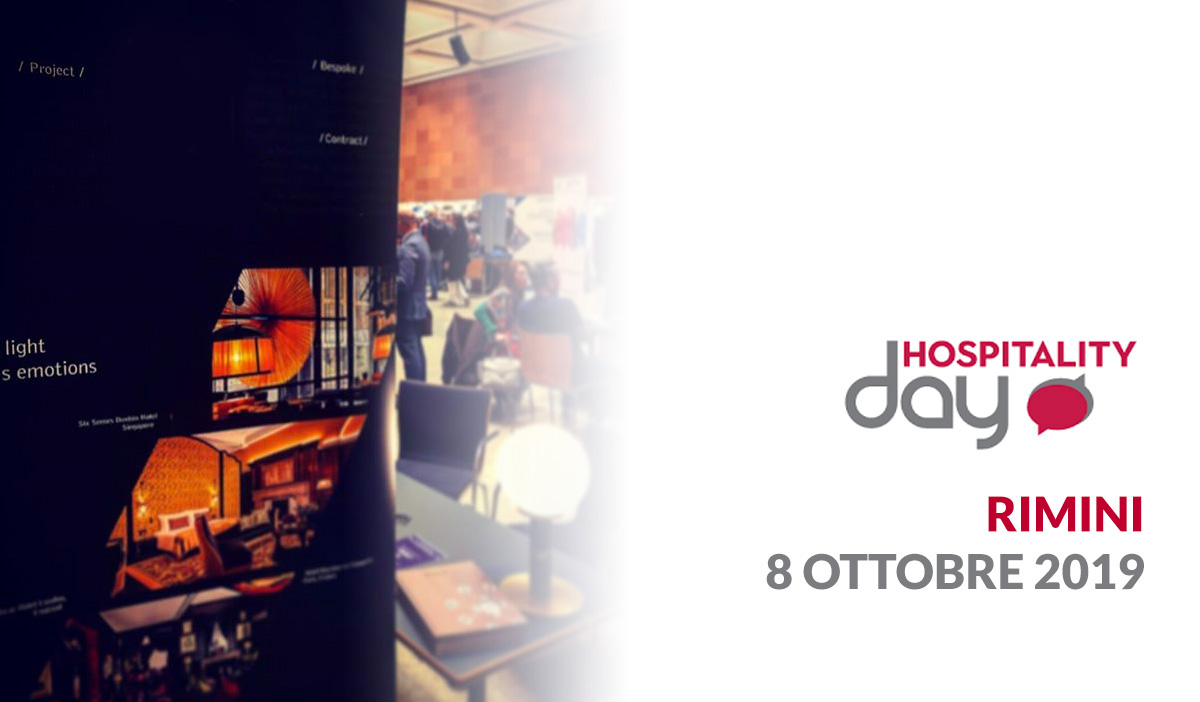 This year too, Zonca Lighting will be a protagonist at Hospitality Day, the most important training event dedicated to the hospitality world in Italy.
The appointment is on Tuesday 8 October at the Rimini Conference Centre for a day of high-level training that will unfold in 15 lecture halls where over 140 speakers will take turns for a series of seminars held by international figures from the hotel and catering industry, enlightened entrepreneurs, and people with unique experiences to share, to involve, stimulate, but also excite.
Many are the topics that will be covered from all aspects of hospitality: from brand reputation management to design, from revenue management to social media marketing.
Unique personalities who will share with the public the tricks of the trade, the strategies, and the innovations of the constantly evolving hotel world.
Zonca Lighting is a company with centuries of experience but is always looking for new creative stimuli and is projected toward new opportunities and occasions for dialogue and exchange; for this reason, this year too, it will attend Hospitality Day as a bronze partner.