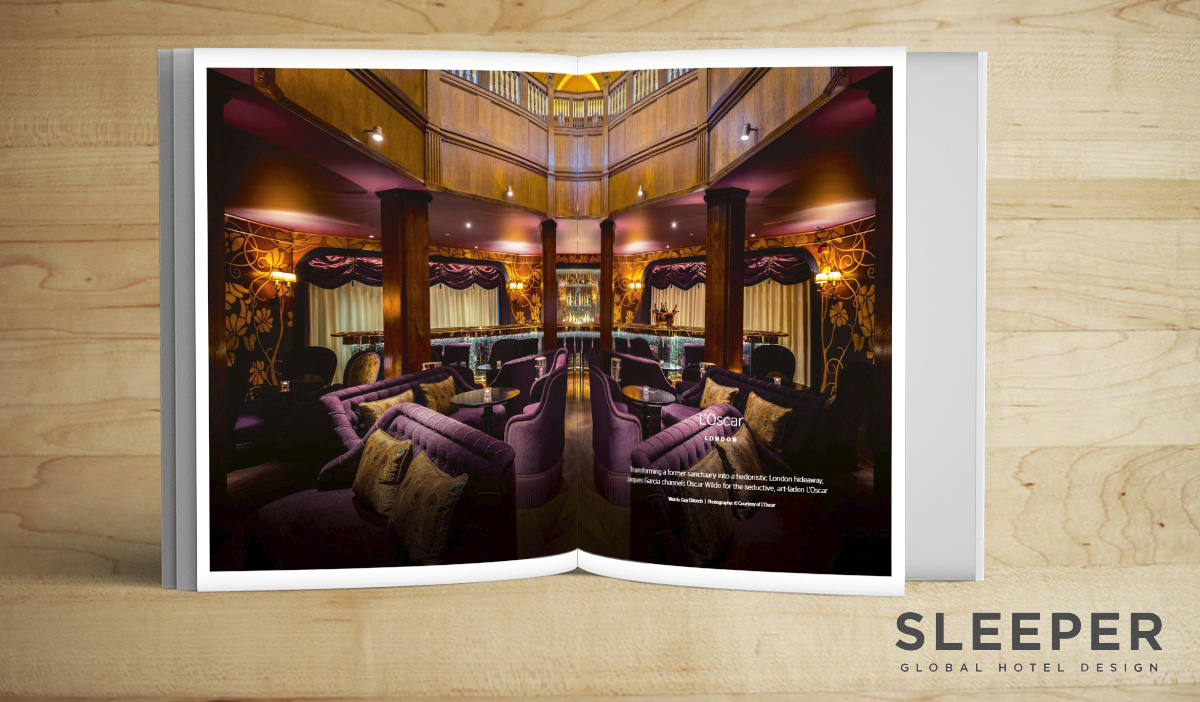 "Moderation is a fatal thing. Nothing succeeds like excess", wrote Oscar Wilde. Words which the designer Jacques Garcia has interpreted to perfection in the restoration project of L'Oscar Hotel, a luxury destination dedicated to the Irish poet and recently opened in the heart of London.

The same words now appear in the Sleeper, the magazine of reference for hotel design, development and architecture which, in its latest edition, has dedicated ample space to London's newest boutique hotel. A prestigious review which also mentions Zonca Lighting, the Italian lighting company selected by Garcia to carry out a delicate task: to make 495 Lalique-style, frosted glass birds and to add more than a touch of uniqueness to the rooms and to the more extraordinary parts of this hotel. The mark left by Zonca Lighting, the prestigious lighting name for high-end hôtellerie, can also be seen in the classic lampshades, delicately folded, with fine fabrics that cover the wall lamps, table lamps and the spectacular hanging chandeliers.
Housed in an ancient Baptist church, l'Oscar Hotel is a riot of opulence and decadence incorporated, paradoxically, in the former general headquarters in London of a puritan order: what once was a sanctuary is now a hedonist's refuge. And this contrast between the sacred and the profane can be found in every detail of the seductive interior, once again the work of Jacques Garcia who is considered a celebrity in the world of luxury hospitality design.
Light and its absence, light and dim light, light and its iconic effects are the stage on which Zonca Lighting has performed to recreate a late-Victorian atmosphere, an aesthetic solution requested by the French design maestro. 
"Garcia asks for his work to be treated as haute couture", writes Sleeper's journalist, Guy Dittrich, a description of which Wilde would have approved.