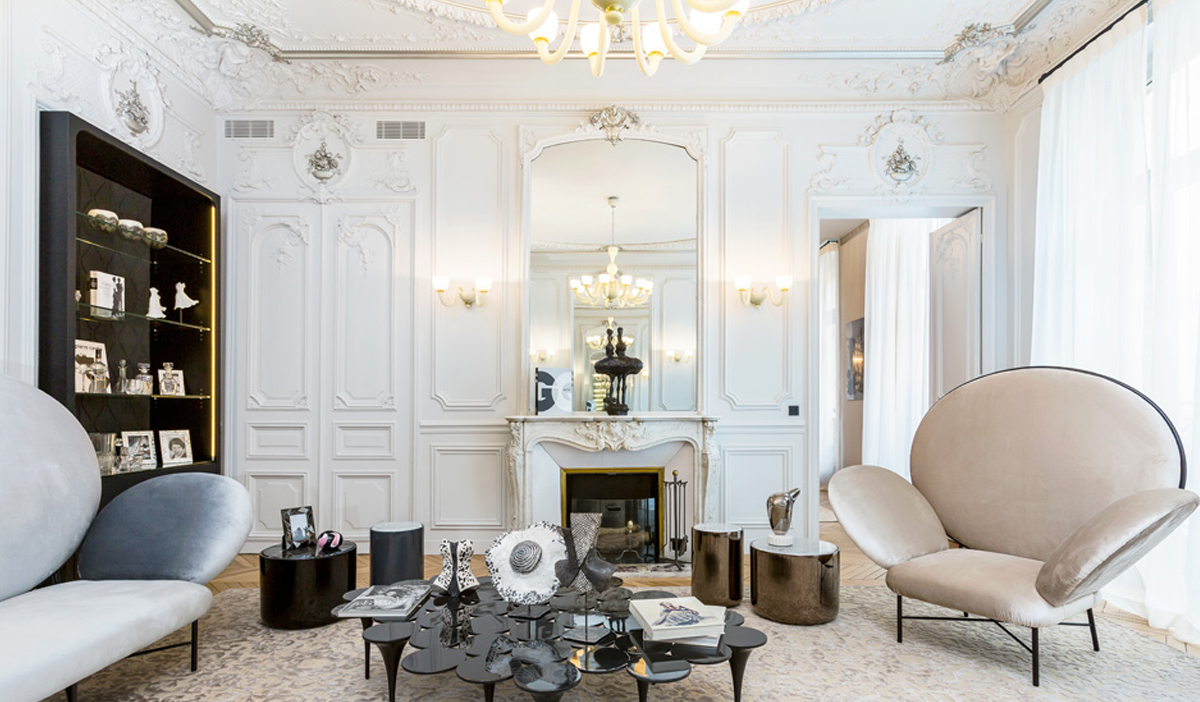 "Some painters turn the sun into a yellow dot, while others turn a yellow dot into the sun". So once said Picasso and Gérard Faivre, world-renowned interior designer, must have been inspired by the master's phrase. Indeed, because its concept, starting from Paris, has literally revolutionized the luxury real estate sector: Gérard Faivre sells recovered and renovated apartments, completely renewed, each one different from the other and sublimely furnished. These luxury dwellings are called Art Homes and as such are made by their creator. They offer the possibility of moving to an extraordinary home without the usual charges, to the point of guaranteeing a concierge service worthy of the best charming hotels.
Turning an old, often dilapidated, apartment into a prestigious house is one of the main talents that Gérard Faivre is known for. When he begins a project, he totally immerses himself in the soul of the space to be recreated. Every place becomes a white canvas that is a source of inspiration. Following the sensations dictated by the atmosphere, the artist develops the perfect layout, which he then integrates with paintings, accessories, tailor-made creations, vintage details…
And of course, the final touch, the last brushstroke before completing the work is the light expressed by Zonca Lighting. A cascade of crystals, a contemporary lamp or a high-design appliqué: Gérard Faivre loves choosing the pieces that best match his style among the jewels of our collection.
Nothing in this artistic itinerary is left to chance, quality is a must, and even the smallest details are carefully selected because Faivre considers aesthetics as important as practicality: an apartment is and should remain, above all, a place to live.