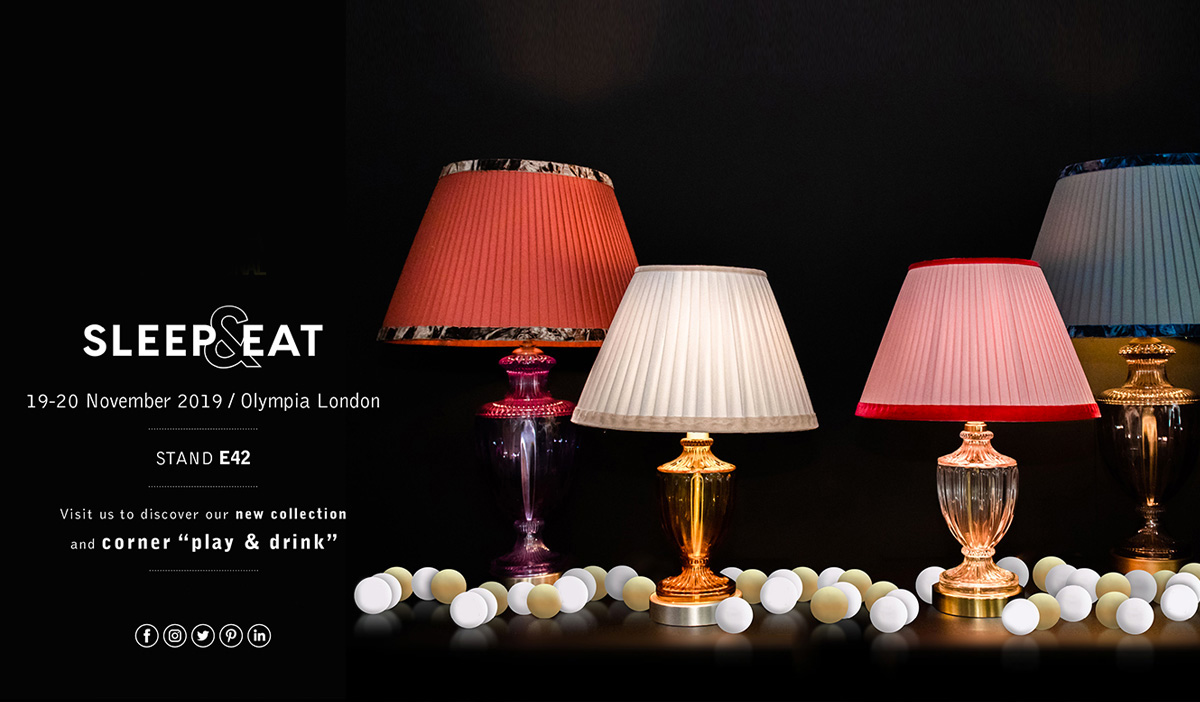 This year too Zonca Lighting is preparing to participate in 'Sleep&Eat', the main European event of design and innovation for the hospitality sector, scheduled for 19 to 20 November at the Olympia London.
'Social FlexAbility' is the theme of 2019, a topic that will be explored through the contributions of top experts: the most innovative concepts of the future will be on display, as well as the debut of cutting-edge products, along with fascinating installations and world-class speakers, for two days of inspiration, discovery, and networking.
Zonca Lighting wanted to interpret the theme of the year in a rather creative way: 'With the rise of electronics and social media, people are starting to disconnect from each other both by chance and by choice,' explained Mark Gordon , Brand Director of Sleep & Eat, 'In the future, designers will have to fight against this social shift by offering the opportunity to reconnect with others in a real way. The challenge for hospitality designers will be to provide flexible spaces in which users can activate the social experience by their own choice.'
Anticipating this request, Zonca Lighting will welcome the guests and operators of Sleep&Eat at stand E42, in a Play&Drink corner with ping pong table and golden balls: an original, scenographic, and engaging way to discuss business and reconnect to the real essence of being together.
Naturally, the set will be illuminated by some of the most iconic items of Zonca International: the floor lamp 'Alfred', the wall lamps 'Violetta' and 'Petit' (all designed by master Jacques Garcia), together with the modular and precious 'Damasco' will be the true protagonists at the London stand of the leading Italian company in luxury lighting.
Zonca Lighting at 'Sleep+Eat' interprets light for fun, facilitating connections.