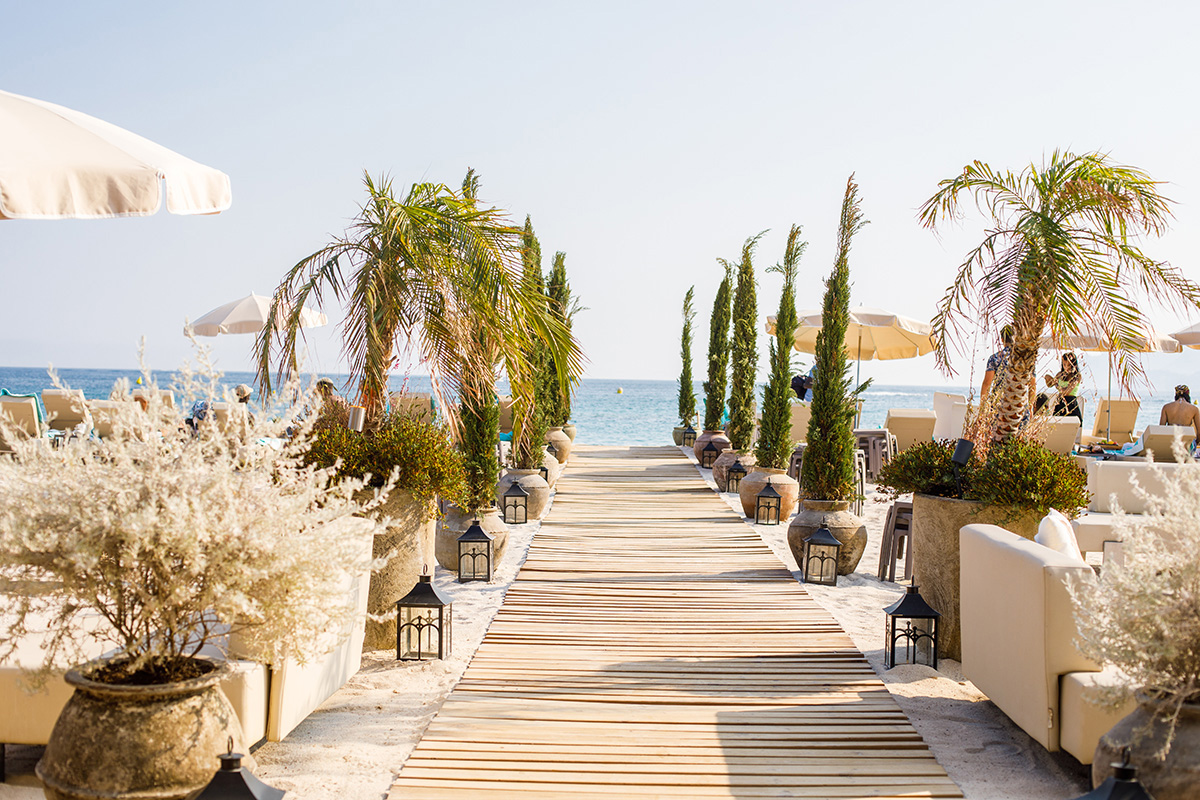 The Annex Beach Cannes restaurant, situated in the heart of the Croisette, has been completely restyled during the extensive refurbishment of the interior to which Zonca Lighting contributed with an ambitious lighting project.
The restyling of the Annex Beach Cannes is yet another successful project by Zonca Lighting in collaboration with Jacques Garcia, the internationally renowned architect and interior designer.
The choice, in particular, fell on the Alfred floor lamps and Mathilde wall lights for the Annex Beach Cannes, both designed by Jacques Garcia, conveying a warm, welcoming light which fits in perfectly with the sophisticated atmosphere of the restaurant.
Lastly, the sophisticated and elegant Zonkita battery-operated lamps, featured in the restaurant and on the private beach, conjure up a glamorous atmosphere, creating an emotion-filled, atmospheric backdrop as soon as sun sets on the Croisette.