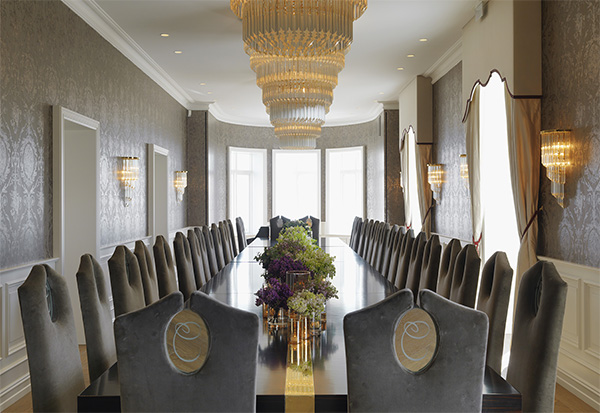 Close to Oslo down town, Chitra House Oslo faces the breath-taking view of the capital city's fjord.
Chitra House Oslo is a prestigious home to work conferences, meetings, private parties as well as public events, thanks to its refined yet comfortable charm. Here beauty and harmony live together in hues, decors and high-standard services.
Nirmal K Sethia, the owner, dedicated this unusual location to his late wife trying to catch her style and elegance. In order to achieve this goal, he travelled around the world looking for the best scheme of fabrics, colours and furniture able to express the essence of her favourite elements.
The lighting matches these enchanting spaces, relying on some of Zonca Lighting's charming classics. "Stellata" hangs from the ceiling decorating the lavish meeting room; "Imperatrice", crystal pendant with gold finishing, welcomes the guests at the reception hall along with "Settecento", candelabra-shaped wall lamp with an iconic elegant style.