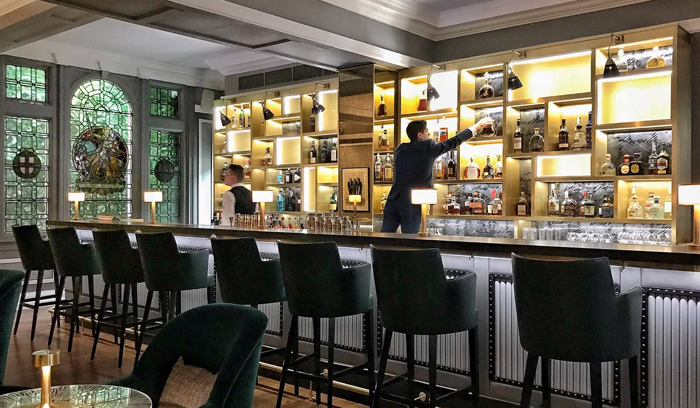 Elegant, intimate, sophisticated but not at all snobbish, the Donovan Bar in London is located inside the Brown's Hotel, on Albemarle Street, not far from Green Park and Hyde Park.
In order to create the perfect play of light, Zonca Lighting had to carry out an in-depth study of the ambience: in fact, the Donovan Bar is one of the historical London locales and it was thus quite important to enhance the authentic elements with sensitivity. Hence soft and refined lighting in line with the furniture and the jazz notes that accompany the evenings.
The Donovan Bar is inspired by the name of the great photographer Terence Donovan whose iconic black and white prints are, along with cocktails, the great attraction of the locale. There is also the so-called "bad corner", where the most provocative images are displayed.
Over time, people like Charles Dickens, Winston Churchill and Alexander Graham Bell, creator of the first phone in the world, sat at its counter and tables next to the original, nineteenth century St. George stained glass window. The wide range of wines, champagne and cocktails is served with a touch of glamour; it's not by chance that we find ourselves in one of the most fashionable bars in London.