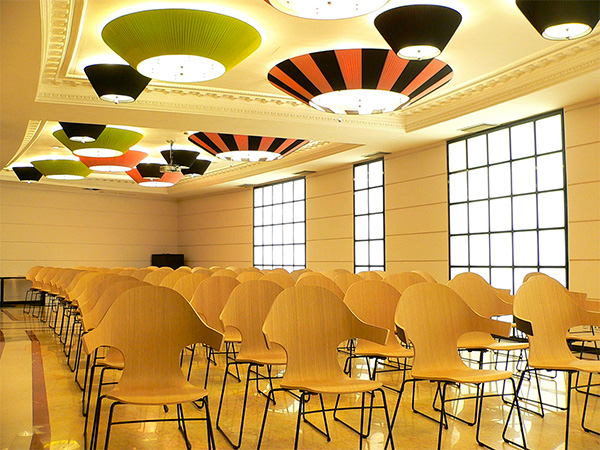 Staying at the Boscolo Palace Hotel in Rome is like taking a step back in time so as to relive the vintage-chic atmosphere of an Art Nouveau style residence.
Located in Via Veneto, the most elegant street in the city and cornerstone of the Dolce Vita, the Grand Hotel Palace is a five-star boutique hotel, once known as the Palazzo degli Ambasciatori because it mainly housed diplomatic corps in the Roman capital.
This architectural jewel, designed in the Twenties by Marcello Piacentini, has been restored to its former glory by the talented Italo Rota who managed to create a fluid interaction between the interiors and exteriors.
Elegance is never excessive in the Boscolo Palace Hotel rooms. Here, the classic style of the dwelling blends with contemporary furnishings, Italian design and the comforts of an urban retreat.
Flagship of the Italian hotel industry, the hotel boasts 87 rooms on 8 floors. Luxury and excellent services are combined with refined designer furnishings. The hotel offers a modern Business Centre with three meeting rooms where "Belle de Jour", the iconic ceiling lamp made by Zonca Lighting under the direction of Italo Rota, can be admired. A luminous composition that is a delicate tribute to beauty, to be exhibited brazenly.