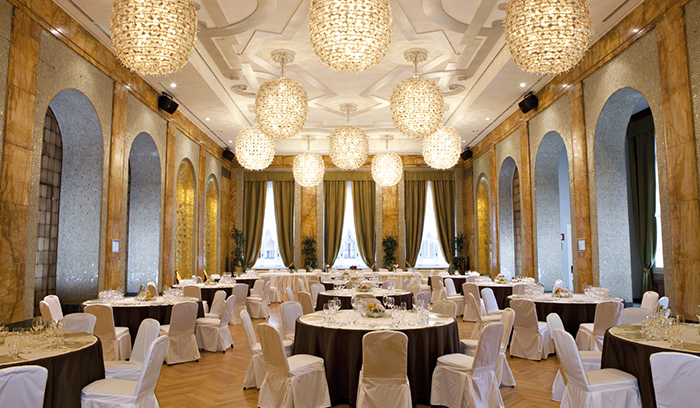 In today's digital and technological age there are tasks that require professionalism and manual skills that have become rare. Restoring ancient chandeliers is one of these skills and Zonca Lighting interprets it with great passion… a sort of return to the origins.
This was the case with the Hotel Principi di Piemonte, a famous five-star hotel in the heart of Turin that stands out for its incomparable Savoy style elegance. Through its skilled craftsmen, Zonca Lighting brought back to their former splendour the precious and historic crystal chandeliers; witnesses of a rich past that is perpetuated over time.
The Hotel Principi di Piemonte has recently been the subject of an important renovation project and now offers refined and modern hospitality, capable of combining luxurious interior design and advanced technology with the preservation of its 1930s architecture.
In addition to taking care of the delicate restoration work of the antique chandeliers, Zonca Lighting also developed the lighting of the SPA: a cascade of suffused light points that recreate a starry sky and appease the best moments of relaxation.