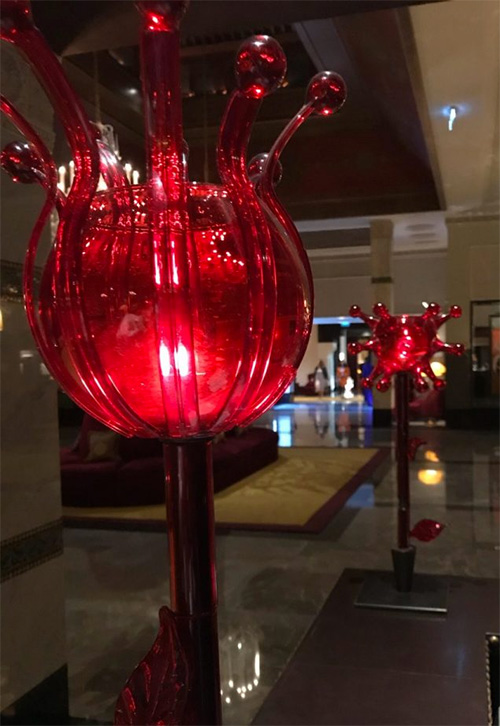 Since 1923, when it was originally opened, the La Mamounia Hotel Marrakech is an icon of traditional Moroccan hospitality.
In 2006, the luxury hotel underwent an extensive renovation project that lasted three years and was led by internationally renowned designer Jacques Garcia who returned it to the world refurbished and enhanced right up to the smallest detail with furniture that integrates ideally with the original structure and its Arab-Andalusian atmospheres. The work carried out was of enormous proportions; over 1,500 artisans (50 per room) worked on the renovation, so as to make La Mamounia not simply a hotel, rather a large private residence.
Over the years, La Mamounia Hotel Marrakech has accommodated numerous international personalities including politicians, celebrities and the jet set. Today it is considered one of the most important and desirable luxury hotels in the world.
Zonca Lighting set up the lighting of the hotel's majestic entrance in this prestigious project using some of the lamps from the "Le Botaniques de Jacques Garcia" collection, signed by the Parisian designer.