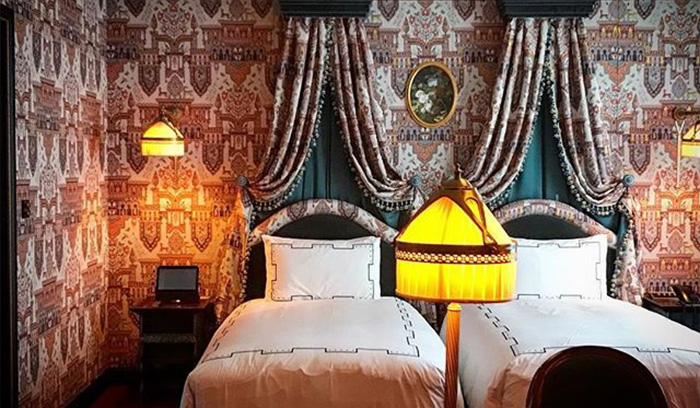 L'Escape. A name not chosen by chance for the first Korean boutique hotel that combines the atmosphere of 19th century Paris with the trends of oriental night-life.
Located in the centre of Seoul, the L'Escape offers a hospitality concept that differs from the standards seen, to date, in Korea. Indeed, the hotel is aimed at clients who dream of "a sweet escape from everyday life".
To make the most of this effect, the Shinsegae property chose to entrust the task of designing the hotel's interiors to Jacques Garcia, famous for boutique hotels around the world.
The result is an overwhelming sensation: as soon as you cross the threshold, guests have the illusion of having been transported to Paris at the height of its aristocratic elegance.
Luxury, refined opulence and an unmistakeable atmosphere have been recreated through lighting designed down to the smallest detail and which bears the name of Zonca Lighting.
In his furnishing design, Garcia skilfully combined the classic ivory lampshades with curtain drapery, veering on purple or on shades of bright red to match the carpets, the precious tapestries and the items of art.
From the rooms and suites, the play on light continues into the common areas, where the restaurants, the sophisticated lounge bar, the tea room are a continuous interleaving of the great classics from the Zonca Lighting collections designed by the French master of design and reworked for the occasion.
The 25-floor building has 204 rooms of which more than 80 are suites: "Our objective is to be a lifestyle platform", said Kim Bum-soo, the General Manager at the Escape. "For 365 days a year, the Escape will have something special to offer because the Escape is a very special hotel".