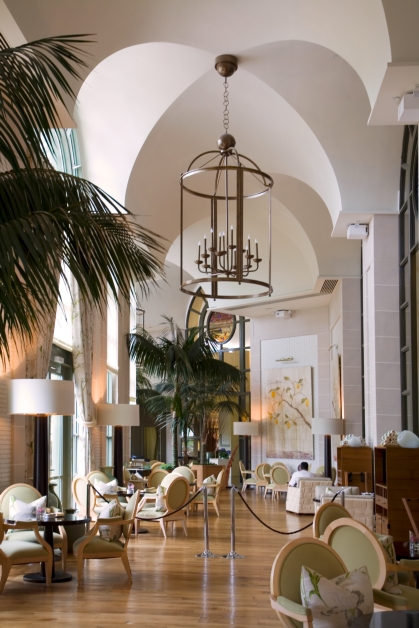 The Monte-Carlo Bay Hotel & Resort's chic and relaxing atmosphere embodies a hotel that is characterized by a style of lightness, pleasure and fun in a legendary tourist resort. The structure is also designed to accommodate business meetings, conferences and events, while offering the highest level of comfort and professionalism.
The hall, conceived as the entrance of a private residence, greets its guests with waterfalls, Mediterranean and tropical gardens, terraces and solariums in a haven of pleasure and elegance.
Nestled on a dream peninsula, the Monte-Carlo Bay Hotel & Resort has a lagoon with sandy bottom, unique in Europe. The interior design by Pierre-Yves Rochon is referable to the legendary spirit and splendour of the 1930s, combining contemporary style with new subtly modelled trends. Quite particular is the play of volumes and perspectives in which Zonca Lighting is recognizable. Zonca developed the lighting project by creating a soft, warm, contemporary and timeless atmosphere for this exclusive location. A pleasant and engaging effect to make this extraordinary place even more welcoming.