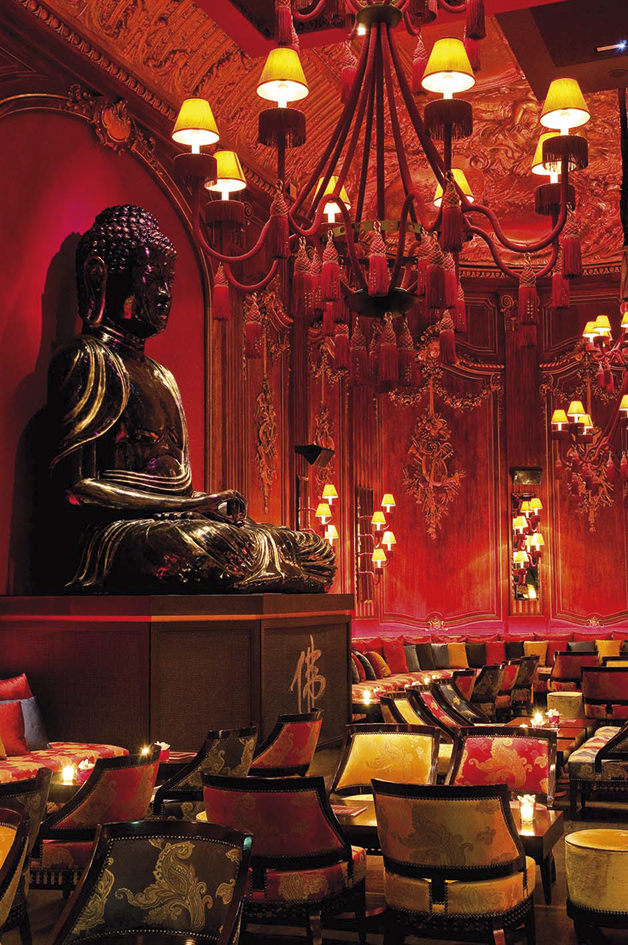 Since 2010, MonteCarlo's Buddha Bar is more than just a luxurious place, it's a lifestyle symbol. Created from an ancient concert hall building, it successfully combines history and exoticism by blending harmoniously into the elegance and liveliness of the Monegasque city's casino area.
Monaco's Buddha Bar, with its amber lights, Zen atmosphere, Asian-inspired furniture and world-famous musical scene, is characterized by an absolutely unique fusion style.
Particular attention was paid to the stuccos during its restoration project; the hall's wood panelling was completed by a series of pillars and cornices which, considering the ceiling is 7 meters high, make the setting even more majestic. Dominating the scene is a giant Buddha, specially made in Asia.
In this ambient, with such particular tones, Zonca Lighting's touch is clearly recognizable; it created Buddha Bar Montecarlo's lighting as an integral part of a surprising scenic design.
Brass, gold, crystal, precious fabrics: Zonca used the best materials for table lamps, floor lamps and suspension lighting (custom-made) to enrich a sublime look with a refined interior design.