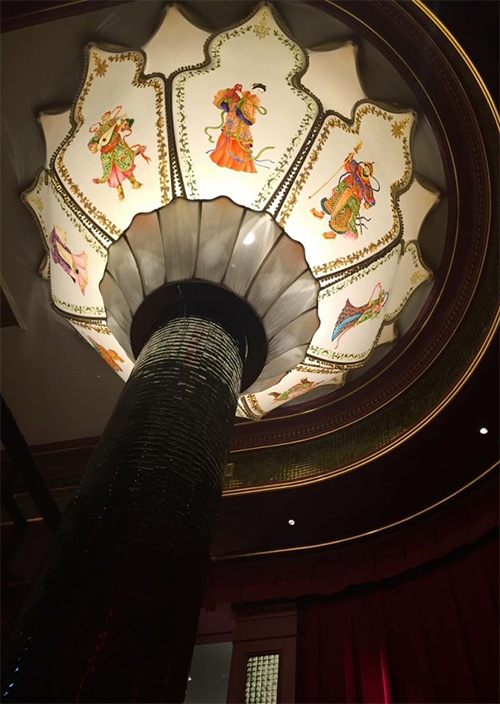 An incubation that lasted ten years, so much so that the Park Chinoise in London had practically reached an almost mythical status, before opening on the prestigious Berkeley Street in all its glory.
Park Chinoise is inspired by the glamour of Shanghai in the '30s, when dinner was strictly accompanied by the element of dance.
The determination of restaurateur Alan Yau and the flair of interior designer Jacques Garcia recreated that world, or a fantasy version of it, to the point that the Park Chinoise's setting closely resembles that of a film set.
The restoration project involved the two floors of a former nightclub and restaurant: the elegance and extravagance of Parisian architect Jacques Garcia's interior decoration transformed it into one of the most opulent and luxurious entertainment venues in Europe.
Garcia and Yau, who are very attentive to every single detail, involved Zonca Lighting for the creation of an iconic and tailored lamp that recalls the style and pictograms typical of oriental art.