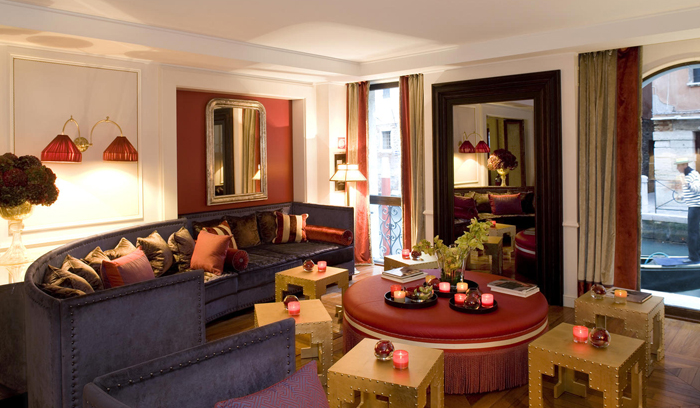 During the sixteenth century it was a simple inn; today it is a refined and suggestive dwelling overlooking Venice's canals: the StarHotel Splendid Venice is a place where memory, passion and beauty meet to give life to an unforgettable stay. Here, uniqueness is timeless, nonchalant, made of charm and small, yet precious attention.
The StarHotel Splendid Venice hotel is characterized by a personality that makes it immediately seductive; the Byzantine influences are palpable in the velvet, damasks, silks and in the gold that decorate the furnishings.
The vermilion lampshades by Zonca Lighting, signed by the master Jacques Garcia, are unmistakable: in the bar, in the rooms and in the lounges. They follow each other in a play of natural wings and create an enveloping atmosphere that allows one to fully indulge in Venice's most intimate and authentic soul.