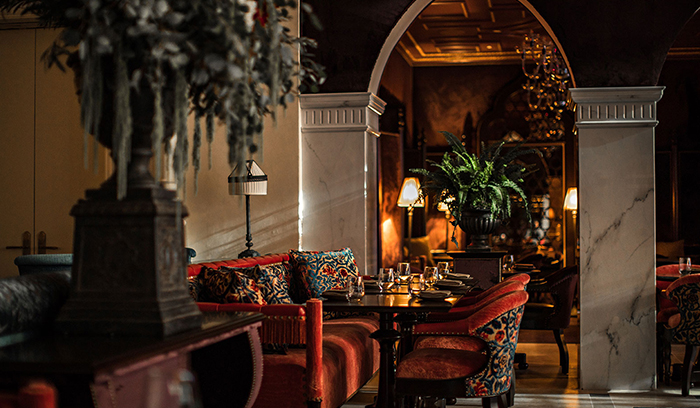 We're in California but there is a lot of Italy and France in the new NoMad, the latest frontier of luxury hospitality; a hotel recently opened in the heart of Los Angeles.
In the historic Giannini Place on Olive Street, French architect Jacques Garcia designed one of his stylish jewels in what used to be the old Bank of Italy in Los Angeles – the city's historical landmark – combining ornate ceilings, columns and the marble floor with sophisticated floor lamps that bear the exclusive signature of Zonca Lighting.
Garcia kept the exterior unchanged and transformed the interior into a 241-room hotel, with a restaurant, bar, library, café and rooftop pool. Where possible, the architect retained the structure's existing features (such as the marble floors and decorative ceilings) which were used as a starting point for the colours and lights that embellish every ambient.
From the lobby to the restaurant, from the bathrooms to the library, the NoMad in Los Angeles is a gallery of art and surprises with decorated furniture, velvet chairs and armchairs and Zonca floor and wall lamps, recognizable by the classic lampshades made with refined fabric.