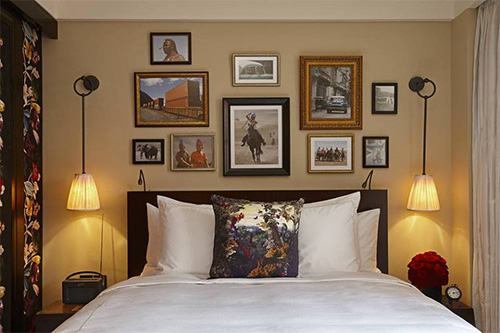 Housed in a colonial-era Art Deco building, in the heart of the Central Heritage District, the Vagabond Hotel Singapore is a luxury boutique hotel where everything is exaggerated.
It is no coincidence that the slogan that prevails here is: "If you have to get in trouble, do it in the Vagabond".
The hotel represents the Asian debut of French designer Jacques Garcia who dedicated obsessive attention to this structure's details.
The long-standing collaboration between the Garcia studio and Zonca Lighting has produced extraordinary results in this project as well: numerous solutions were conceived, designed and tailor-made and many others were selected in the Les Grands Classiques de Jacques Garcia catalogue.
The Zonca Lighting touch can be seen in the style and in the typically Italian charm exported and contextualized in an exotic and evocative South East Asia setting.
Jane, Oh La Là, Decebale and Botanique, exclusive pieces from the Zonca collection, are skilfully combined here with a striking choreography that includes Banyan's gold trees in the foyer or the handcrafted sculptures of animal figures. Among these we find impressive, life-sized animals such as elephants that "lift" the main elevator and the gold-coloured rhino that welcomes guests at the reception desk. Art, elegance and excess, in a word: Hotel Vagabond.