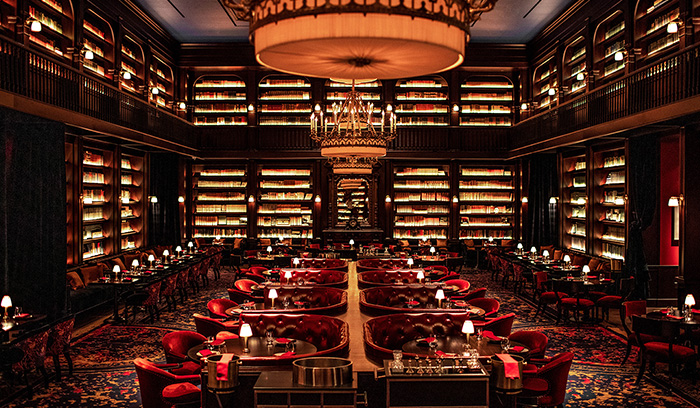 NoMad, faithful to its cosmopolitan spirit, after New York and Los Angeles has inaugurated the latest hotel of the prestigious chain in Las Vegas.
Las Vegas, one of the most sparkling cities in North America, is no stranger to the influence of the Old World, yet its replicas of the Trevi Fountain, the Eiffel Tower and the Rialto Bridge are caricatures of reality. Now, with the opening of the NoMad hotel, the Sin City has its first authentic touch of European glamour.
The NoMad in Las Vegas is located in the last four floors of the MGM Park: 293 rooms and suites that send a wink to the twins in New York and Los Angeles. The common thread is led by the master of interior design Jacques Garcia who has been entrusted with this latest project. His eclectic style can be easily recognized by the elegant seventeenth and eighteenth century style decorations and in the series of incredible splendour.
Serving as a link with the other NoMad hotels are some essential elements including leather headboards, mini-bars made from scenic trunks, original works of art and of course the lighting designed by Zonca Lighting.
The NoMad Las Vegas is divided into the actual hotel, the restaurant directed by Daniel Humm, the bar run by Will Guidara and, above all, the chain's first casino.
And it is in the common spaces that Zonca Lighting's appliqué, table lamps and wall lamps create a recognizable, unique and impalpable atmosphere: being in Las Vegas has never been so elegant.
The NoMad Las Vegas won the Ahead Award America 2018 in the category Urban Hotel – Conversion.